Journal Entry:
Sat Jun 5, 2010, 4:49 PM


Attention listeners in the dark! Just when we thought these monsters couldn't get more monstrous, there's been several accounts of these creatures *mutating*- look out, survivors! These zombie mutants are even more dangerous than their brain-dead counterparts! They're getting stronger, faster, bigger, nastier, smarter... Some are even pulling together new bodies out of parts of old ones- whether those parts had once been human or not. It makes us wonder how unstable this virus- if it is a virus- is. So be sure to completely destroy the brain, it's the only way to really stop them! Keep heading North, and remember there's safety in numbers! The growing military presence can only mean security! This is DJ Voice, signing out.
This round's Spectator Event produced a fantastic hoard of undead monstrosities! It was difficult to choose our winners, but below are the lucky winners of art by
Coelasquid
Please contact us with your request!
First Place:
Second Place:
And a few Honorable mentions who don't get a prize but scored very high with all of the judges! The rest may be viewed here:
deviantdead.deviantart.com/fav…
:thumb162644751:
Thanks so much for everyone who contributed! Please stay tuned next round for the next Spectator Event!
The Prompt:
That's right, folks, you heard the man! The zombies are now mutating! Who will survive this undead evolution? Only time will tell! Like last round, Death is not mandatory this round (although it is not discouraged)- Survivors are welcome to collaborate for a team up in Round 4, or battle for creative control solo. There's pros and cons for each option, so think carefully before you decide!
This was a doozy, folks! The third round is a treacherous period for any tourney, marking the mid-way between acts. We say farewell to many talented artists who forfeited this round, but those who came through did so in spades! Those just tuning in, be sure to read through the latest installment of DeviantDead, brought to you by our talented competitors!
Without further ado, Round Three Results: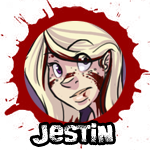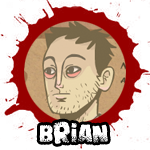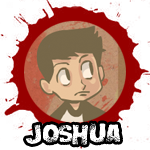 - FORFEIT
We're sorry to see Penril had to drop out, his comic-skills are top-notch! Fortunately, there is rumor that he will be aiding
gravitationaltim
in writing for the next round, so we have not seen the last of Aaron and Kaylee!

-
and-also-dinosaurs.deviantart.…
and-also-dinosaurs.deviantart.…
and-also-dinosaurs.deviantart.…
and-also-dinosaurs.deviantart.…
and-also-dinosaurs.deviantart.…
and-also-dinosaurs.deviantart.…
and-also-dinosaurs.deviantart.…
and-also-dinosaurs.deviantart.…
and-also-dinosaurs.deviantart.…
and-also-dinosaurs.deviantart.…
and-also-dinosaurs.deviantart.…
and-also-dinosaurs.deviantart.…
and-also-dinosaurs.deviantart.…
and-also-dinosaurs.deviantart.…
and-also-dinosaurs.deviantart.…
and-also-dinosaurs.deviantart.…
and-also-dinosaurs.deviantart.…
and-also-dinosaurs.deviantart.…
and-also-dinosaurs.deviantart.…
and-also-dinosaurs.deviantart.…
and-also-dinosaurs.deviantart.…
and-also-dinosaurs.deviantart.…
and-also-dinosaurs.deviantart.…
and-also-dinosaurs.deviantart.…
and-also-dinosaurs.deviantart.…
Critique:
gravitationaltim
did a lot of really great things in this round. The art is superb, the writing is intriguing, and the plot (both the overarching one and the one for this round) keep you glued to your monitor. One weakness we saw, however, was how he dealt with the prompt. While and-also-dinosaurs' previous rounds had a great variety of mutant zombies, we couldn't help but be let down this time. Compared to his earlier efforts and to the other contestants, this was a real weak spot. Otherwise, it was a wild romp with a horrific twist that can not be missed out on! We won't spoil the ending for you readers, but it is highly recommended to read this right now.

WINNER: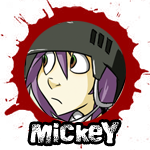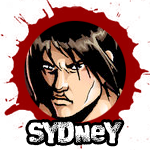 -
fav.me/d2psm3a
fav.me/d2psmfa
fav.me/d2psmnd
Critique:
flipsidered
had a lot of really good stuff in this round. We loved the mutant, how seamlessly she tied her own plots into Eoin and Mona's, and especially what happens to Mickey. It feels a bit rushed, the plot feels compressed to where sometimes it was tough following what was happening at points and sometimes it isn't clear which word bubbles belong to which character. If you took a couple of days to clean it up (and maybe even throw in some backgrounds or color ;D) this could have been a great round. As it stands, it's simply pretty good. Despite this, Flip's comic was considered by many of the judges as the best ultimate outcome from the 'mutant zombie' prompt- keeping it spoiler free, We cannot wait to see what happens next!


&

-
fav.me/d2mb68t
FORFEIT
While we're sorry that Del and Seph dropped out, we wish them luck in their future projects. You can check out more Eoin and Mona (not to mention a few other familiar faces) in their future Curiah City comic! We're glad they at least managed this lovely fairwell-entry! Their story will be continued in DeviantDead canon by Flipsidered.
Winner: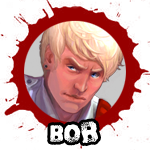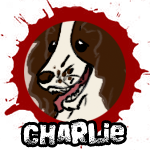 - FORFEIT
Another unfortunate forfeit! We regret not seeing more from the ol' professor. Again, we wish you luck on your future adventures!

-
fav.me/d2l7dcs
fav.me/d2lmtjv
fav.me/d2lprds
fav.me/d2m21ug
fav.me/d2n070t
fav.me/d2oer29
fav.me/d2ok0wk
fav.me/d2onrsj
fav.me/d2oq77l
fav.me/d2otm8m
fav.me/d2oyuil
fav.me/d2pfn0v
Critique:
Once again, we receive a really strong round from
Buuya
. She did a great job balancing everybody's plots, from Professor Renard to Bob to her own Jay and Simon. The transitions were smooth and natural, and the art (and blood accents) worked well. Just make sure you watch those black-on-text sequences. We understand that it's a stylistic choice, but when used too often it lessens the impact. Her mutant zombies were terrifying, especially towards the end! Keep pulling those heart strings! We can't wait to see what is in store for your survivors!
Winner:
Buuya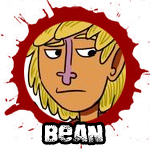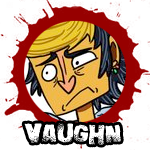 -
fav.me/d2m7kuj
fav.me/d2m81ls
fav.me/d2m9jr9
fav.me/d2ma5f5
fav.me/d2mbq1g
fav.me/d2mdr84
fav.me/d2mg9zq
fav.me/d2mntff
fav.me/d2mq7pq
fav.me/d2msz2t
fav.me/d2muhon
fav.me/d2n5yrf
fav.me/d2nasla
fav.me/d2niycq
fav.me/d2nnxdi
fav.me/d2ns9fc
fav.me/d2nyti7
fav.me/d2o2a2o
fav.me/d2o2bqr
fav.me/d2o2d5l
fav.me/d2o5anr
fav.me/d2ocnlv
fav.me/d2ocsde
fav.me/d2odo0b
fav.me/d2okxpf
fav.me/d2omyga
fav.me/d2p90u3
fav.me/d2p96bc
fav.me/d2pavse
fav.me/d2paykv
fav.me/d2pb0gi
fav.me/d2pfzy9
fav.me/d2pho9d
fav.me/d2phs1c
fav.me/d2pi0oj
fav.me/d2pms3w
Critique:
Crispy brought forth an engaging plot with an interesting spin on the zombies' mutation- the only entry this round that dealt with reassembling with animal parts. Many of the judges who had already been interested in Ned's past were compelled further when she took the chance to throw her cards on the table! Her art and characterization is consistent and true, but we were all left feeling as though Pierre had been put on the back burner. For each round, remember who your opponent is! Even if you plan on developing more in the future, you have the next opponent to consider into the mix as well. Crispy also did some experimentation with story structure this round which started off strong and intriguing, but ultimately felt jumbled towards the end. When a plot is complicated, it isn't always necessary to complicate it further with unconventional structure- sometimes it's best to go straight-forward. Also, remember to let panels breathe! Even when dealing with psycho-drama, we still felt like we were watching a lot of talking heads. Don't forget the mood of the setting is as important as the mood of the characters. Overall, it was a powerful entry, leaving us sitting on the edge of our seats to hear what REALLY happened, and what will happen next!

-
fav.me/d2l63yx
fav.me/d2n1fhd
fav.me/d2na8tt
fav.me/d2p4elw http…
fav.me/d2pu2tt
fav.me/d2pu2u3
fav.me/d2puinx
fav.me/d2puio3
fav.me/d2puiq2
fav.me/d2puiqm
fav.me/d2puixb
fav.me/d2puj5s
fav.me/d2pujae
fav.me/d2pujgn
fav.me/d2puyxf
fav.me/d2puyzn
fav.me/d2puz7w
fav.me/d2puza5
fav.me/d2puze3
fav.me/d2puzgz
fav.me/d2puznw
fav.me/d2puzpf
fav.me/d2pvp7k
fav.me/d2pvpcz
Critique:
Mahl started off strong and elegant, weaving a great start to an overall fantastic romp. His backgrounds were well placed and executed, and his zombies were top-notch. His take on the mutation twist was outstanding and very fitting versus his tribe-themed opponent, but otherwise we felt his characterization of Crispy's team was interchangeable with any survivor. The end began to meander, and with two months and a soft-deadline towards the end, it felt incredibly rushed- not just the inconsistent refinement stages, that happens, but the storytelling itself felt cut short on a low, instead of leaving us hanging on a high. Mahl's story was easier to follow than Gypsy's, and we're all chomping at the bit to find out what will happen as the mutation within Pierre continues- Unfortunately, while a fantastic adventure, it lacked the bite needed to grab the majority of the judge's votes.
Winner:
Crispy-Gypsy


This concludes round three of DeviantDead! Contestants remaining, please take a well-earned break while you wrap up the end of school and the beginning of your summer, but prepare yourself- SEMI FINALS begins in July! Whether you decide to use this time to rest, or to further your plot with side-stories to suppliment your round four is up to you, but it is certainly a time to think about your game plan as we approach the end!

This is DJ Voice, signing out.